Support
Founders
Pr Pierre Desreumaux
Founder and President of DigestScience. Professor of gastroenterology of the Digestive Diseases and Nutrition department at Lille CHRU. University professor and professor at Institut Universitaire de France. Founder and director of the Inserm research unit U995 "Inflammatory digestive diseases: pathophysiology and development of therapeutic targets". His research works have earned him the INSERM prize in 2005.
He is also the founder (and ex-resident) of Intestinfo, a community and hospital health network unique in France, gathering Northern France health professionals who take care of IBD patients.
Lesaffre Group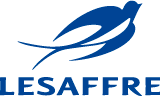 Founded in 1853, Lesaffre, a French independent family group, is the world leader in baking yeast and yeast extracts. Lesaffre has unique technical skills that it has thoroughly mastered, and enjoys top-level expertise in the production and the transformation of yeast in all its forms. Present on the five continents with over 45 production sites and many distribution subsidiaries, Lesaffre adapts to the specific needs of every customer. Their products are distributed in over 160 countries.
The group has 7,000 employees, including 1,600 in France, and has achieved a turnover of 1.3 billion euros in 2010.
More informpation: www.lesaffre.com
Roquette Frères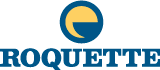 Roquette, a French family group with a global dimension, processes vegetable raw materials: corn, wheat, potatoes, peas and micro-algae. Roquette is one of the 5 top-ranked processors of starch in the world and provides a wide range of products and solutions in various fields: human nutrition, pharmacy-cosmetology, paper and board, chemistry and bioindustry, and animal nutrition. Present in over 100 countries, Roquette achieves a turnover of more that 3 billion euros. The group now has 6,800 employees. Its development, focusing on nutritional health and vegetable chemistry, has always been based on a strategy emphasizing the long run, innovation and entrepreneurship. Its mission: "Serve men and women by offering the best of nature"
More information: www.roquette.com
Sponsors
Cédric Vasseur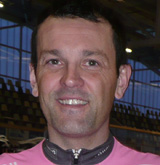 Former racing cyclist, hails from Northern France, has won 2 stages of Tour de France (1997, 2007), ex-president of the international association of professional cyclists (CPA). Now a consultant for France Télévisions and BeIN Sports regarding international cycling events.
n his view, the spirit of the top-level athlete's mind he is bearing is a meaningful sign, a reference, a model of the struggle that the patients suffering from digestive diseases have to face. Cédric Vasseur shares common values with DigestScience, such as emotion, courage, effort... to advance research, find appropriate treatments and improve the patients' quality of life.

A sponsor of the foundation, he is also the captain of our sport team.
Nobuko Takahashi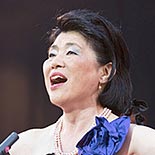 World-famous opera singer From France to international tours, she shares her Soprano talent with major opera stars.
"In my view, opera singing is one of the most powerful expression of our human condition. Singing can simultaneously express the beauty, the joys and the pains in life. It comforts and transcends. Singing is a long, challenging form of art, requiring a lot of work on the instrument that we are, an ongoing quest for our most beautiful expression at all stages in life.

When I was a child, I hesitated between Medicine and Music, so I am very happy to offer this art to people suffering from digestive diseases and to the staff and researchers who work with the DigestScience foundation.

Together, we can advance research, find appropriate treatments and improve the patients' quality of life."
Patrons
Partner financial who trust us

Partners
Association François Aupetit (AFA)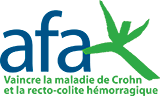 Recognized for its public purpose, François Aupetit Association gathers many IBD patients in France. It supports multiple research programs in this area. They naturally partnered up with the DigestScience foundation to help funding research into these very common digestive diseases.
More information: www.afa.asso.fr
French Association of Gluten Intolerance (AFDIAG)
AFDIAG is an association of patients suffering from celiac disease. In addition to providing information, assistance and advocacy for the patients, AFDIAG is very involved in research, particularly through its participation to the GERMC (Study and Research Group on Celiac Disease).
More information: www.afdiag.fr
Lille University Hospital Center (Lille CHRU)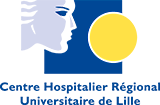 With 11 hospitals, Lille CHRU is the 1st university hospital site in Northern Europe.
Particularly committed to research and clinical trials in a region that is strongly affected by Crohn's disease, Lille CHRU brings together unique expertise on digestive diseases. Their involvement underscores a desire to see research works funded by DigestScience translated into direct patient care.
More information: www.chru-lille.fr
Inserm

Comprised of the best public scientific teams in France, Inserm is the sole French public research organization entirely dedicated to human health.
Their participation to DigestScience demonstrates the foundation's will to bring together all promoters of research around this issue.
More information: www.inserm.fr
Lille University

The University of Lille, a multidisciplinary university of excellence at the heart of Northern Europe, boasts an outstanding cultural and scientific heritage that is etched into the Hauts-de-France Region's history.
With its 67,000 students (including 7,300 international students), 6,300 employees, 65 research units and a range of courses covering all subject areas, the University of Lille has established itself as a key player in the region for training, research and innovation, and commitment to social issues.With over 67,000 students, Lille 2 University is one of the largest universities in Europe, notably for health.
Particularly committed to medical research, its involvement in DigestScience activities demonstrates the foundation's attachment to projects that can improve scientific and medical research, health, training and education.
More information:
https://www.univ-lille.fr/en/home/
Ministry of Higher Education and Research
Guidance and strategic orientation of the research system are currently entrusted to the Ministry of Higher Education and Research. Through the Directorate General for Research and Innovation (DGRI), it plays a central role, besides other relevant ministries, in the development of the national research policy.
More information:
www.enseignementsup-recherche.gouv.fr