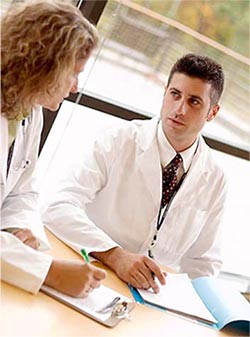 The DigestScience foundation provides scientists and health professionals with info access to the resources required for financing their research, improving their knowledge and refining their practices.
How to benefit from it?
Call for projects
DigestScience regularly organizes calls for research projects at the European level. Guided by the Scientific Council, DigestScience favors innovative and creative research areas and concentrates all possible means into a small number of projects. To receive notifications of our calls for projects, subscribe to the foundation's newsletter.
More information
Multidisciplinary consultations
15 times yearly, DigestScience allows info and hospital care providers (gastroenterologists, pediatric gastroenterologists, surgeons, etc) to submit their difficult cases in order to offer the best possible patient care, thanks to the assistance of experts partnered with DigestScience.
More information
Workshops and Conferences
DigestScience organizes international workshops. The goal is to bring together global specialists from universities or industries around a precise topic in order to identify new lines of research.
More information