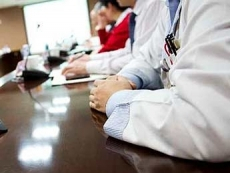 The DigestScience foundation battles against a group of little known digestive diseases, for which medicine is so far powerless, in scientific, diagnostic and therapeutic terms.
With patients at the very top of its priorities, the foundation provides expertise programs and trainings for care providers to improve the quality of care.
Multidisciplinary consultations
It is commonly held that there is not one Crohn's disease, but as many diseases as there are patients. Due to the significant variability in the clinical forms, the localization and extent of lesions, the presence of extraintestinal events, the age at the time of diagnosis (including specific pediatric cases), the pregnancy/fatherhood intention, the individual response to treatments, etc, each patient requires individualized care. In addition, the therapeutic strategy has considerably changed, regarding both the treatments available and their regimen. Multiple new treatments are currently being tested, including molecules targeting intestinal immunity.
These actions bring together gastroenterology experts, surgeons, pediatricians, etc, to provide health care professionals with the latest scientific findings and access to new therapeutic molecules for the patients: a real progress in patient management.
Coordinated by experts in digestive disorders, the consultations provide practical answers to the sometimes challenging situations experienced by health care professional with their IBD patients.
Every year, DigestScience organizes 15 multidisciplinary consultations, providing solutions to over 250 patients!
Nutrition and ageing seminar
Organized as part of the Master of Ageing Biology taught in Paris 5, Paris 7, Versailles, Toulouse and Lille 2 Universities.
DigestScience is involved in the development of a new Nutrition and Ageing module allowing students from various fields (biology, medicine, pharmacy, etc) to approach the basics of nutrition for ageing population, homeostasis, food behaviour, nutrition: from inflammation to ageing, with a focus on bones, muscles, cognitive decline, retina, etc.


Trainings
Covering a wide range of areas, from exchange programs on biotherapies, to announcing the IBD diagnosis or vitamin deficiencies in digestive diseases, DigestScience offers every year a complete training program that can be found in our calendar of events.